Toepark
Mobile app & responsive website
Summary
Toepark (called Parking during development) is a hybrid application and a responsive website we built at ACA IT-Solutions for the Flemish Government to visualise parking spots for disabled people.
Services provided
Discovery & Branding Strategy
Visual Identity & Assests
User Experience Design
Front-end Development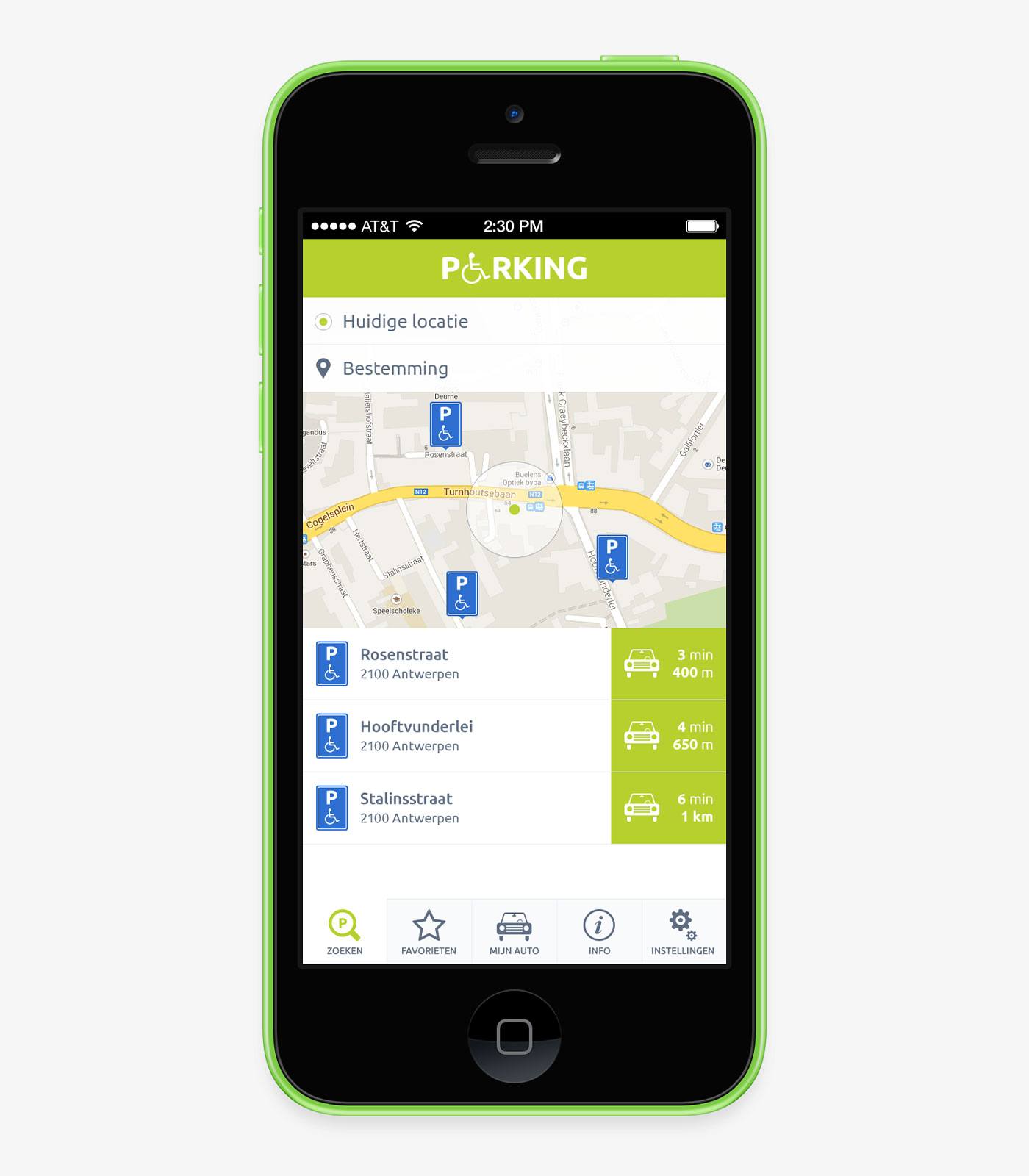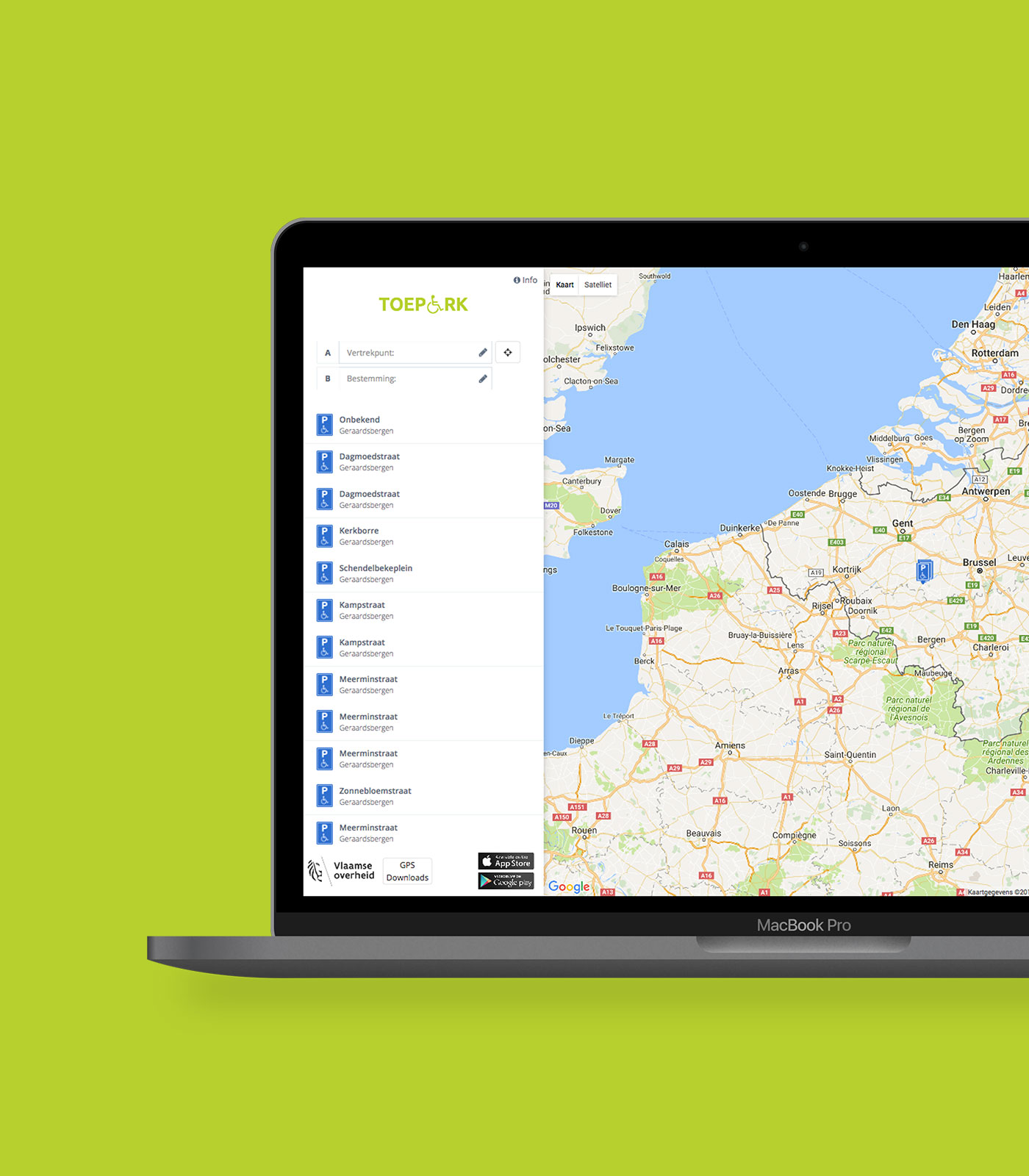 Solution
The mobile app allows disabled people to easily spot available parkings spots in the neighbourhood, based on their current GEO location.
Toepark multi-platform app received the ZDNet "IT-Case of the Year" award in 2014.