Voegwerken +
Corporate identity & responsive website
Summary
Voegwerken + is a constructon business located in Dilsen-Stokkem, Belgium that needed a completely new corporate identity and a responsive website. The most important task was to convert the website traffic into leads.
Services provided
Discovery & Branding Strategy
Visual Identity & Assests
Photography
User Experience Design
Front-end Development
CMS Development
Support & Maintenance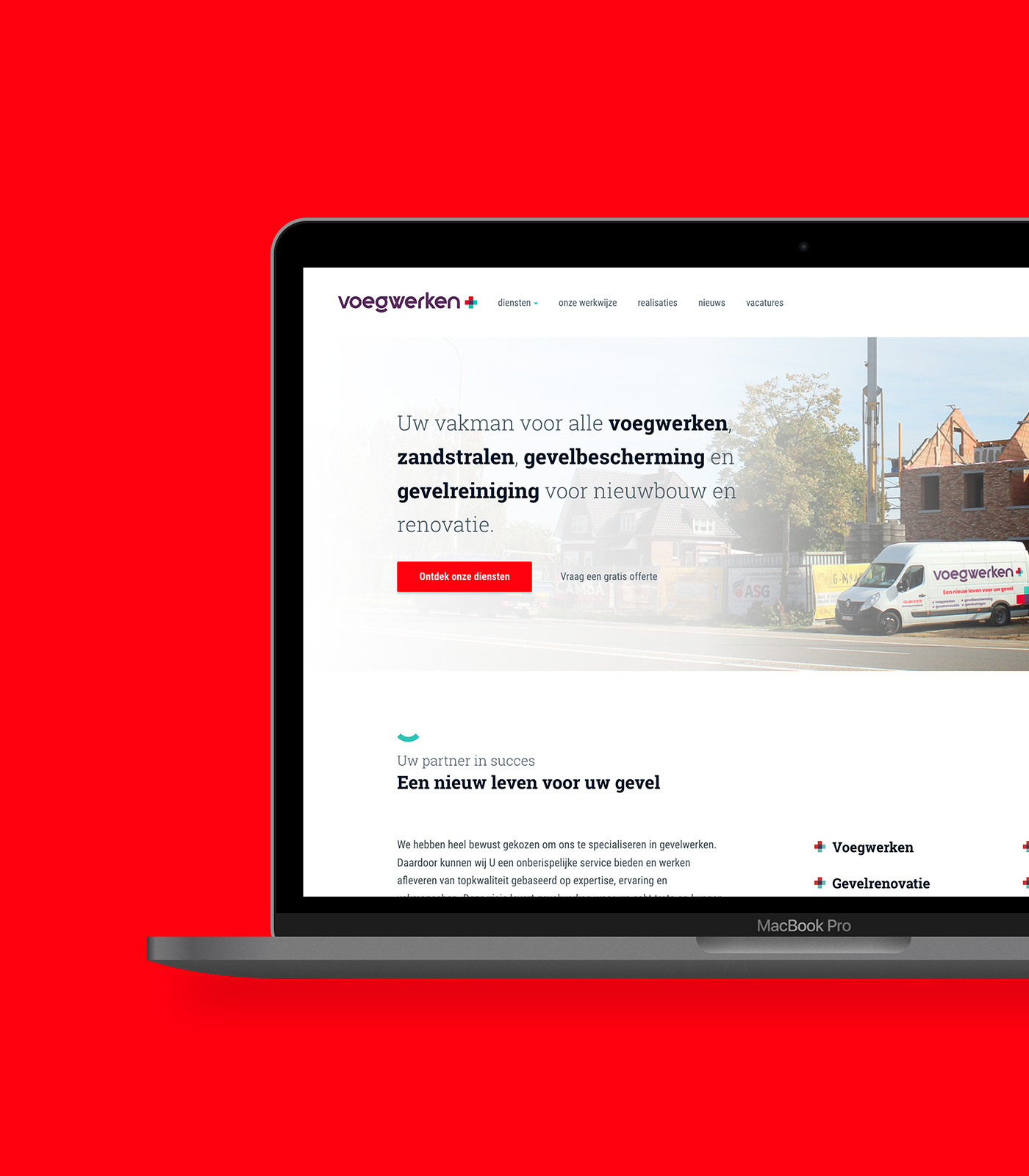 Discovery & Branding Strategy
The client, friend of mine, did have a logo and a (outdated) website when he first approached me. The client needed me to create their new corporate identity and website.
After a couple concepting rounds and strategy approved by the client, the identity architecting and visual refinement could begin.
My objective was to creating a new identity that communicates to a broader target audience, conveying the values behind the company. The new identity embodies the attributes of quality, trust and approachability.
Front-end Development
Bringing the Voegwerken + identity alive online by designing and coding a responsive, mobile-friendly site. Everything is easy to access on any device and responsive down to the last pixel.
CMS Development
Updating and managing the content is key. I used the Kirby CMS to build a backend experience that allows the client to easily add new content, adjust pricing, and enter news entries within minutes. Although highly technical, it's built with the end user in mind.